Chef William
William is a nine-year-old chef from Baton Rouge, Louisiana. William loves spending time in the kitchen and outside with the grill or smoker. His favorite things to cook include steaks, homemade pasta sauce, and of course Supreme Rice! He enjoys experimenting with a wide variety of flavors and has amassed an impressive spice collection. He has developed some of his own unique seasoning blends and rubs which he uses regularly. William's favorite Supreme Rice is the Louisiana Aromatic Jasmine Rice – he's gotten a few other friends and family hooked on it, too!
William's mentor, Chef Jeremy Coco, works with him on a regular basis to learn new techniques and skills and to develop new recipes. The two have lots of fun in the kitchen creating with new dishes and learning the classics. In the summer of 2017 William entered his first cooking competition – Clash of the Cooks – a jambalaya cook-off to raise funds for a cancer foundation. William's unique jambalaya recipe – a classic chicken and sausage jambalaya made with Supreme Rice – was named the People's Choice Winner! William is the son of Jeremy and Kimberly McDaniel, and the proud brother to his biggest fan – his little sister, Madeline. William is very excited to be the Official Supreme Rice Kid Chef!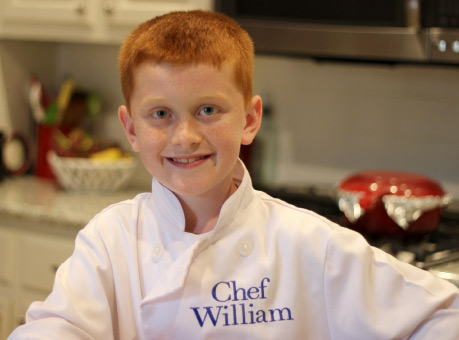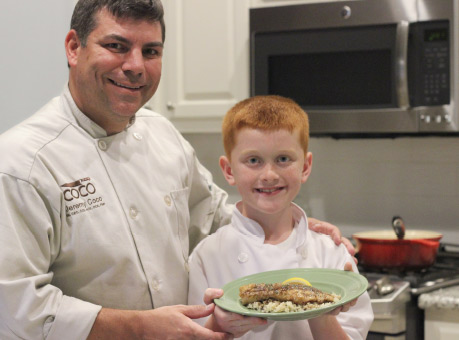 Executive Chef Jeremy Coco has worked in many facets of the restaurant industry since 1998.
His restaurant training began while in school when he worked in the kitchen of Juban's Creole Cuisine in Baton Rouge, Louisiana and for Roy Yamaguchi in the Denver, Colorado location of Roy's Hawaiian Fusion Cuisine. After graduation, Chef Coco was Sous Chef for the International Marketplace at Casino Rouge and then Executive Chef for Cafe Vermilionville in Lafayette, Louisiana. For five years, he was the Executive Chef/Partner for Fleming's Prime Steakhouse & Wine Bar in Baton Rouge and was also the Director of Culinary Operations & Training with Last In Concepts for a year prior to the company splitting into First In Enterprises and Walk-On's Enterprises. Finally, he was the Dean of Education at the Louisiana Culinary Institute for over eight years before becoming a true entrepreneur as owner of Chef Jeremy Coco Culinary Services.
Chef Coco has worked hand-in-hand with Chef Ming Tsai during the Food Network's "Bringing Back the Bayou" television special on Hurricane Katrina recovery efforts. Chef Coco has also had the pleasure of preparing meals for many notable individuals ranging from acclaimed artist Thomas Arvid, Chef John Besh, and Winemaker Jan Krupp to actress Jessica Simpson, actor Cuba Gooding, Jr, and former Dallas Cowboys and Buffalo Bills quarterback, Kyle Orton.